The Keys of Heaven - The Life of Revd Charles Marson
Cockasnook Books 2010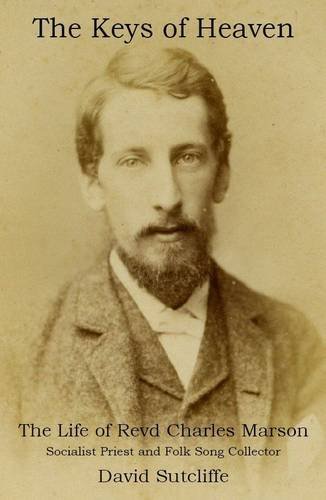 Charles Marson was a firebrand Christian Socialist who worked in the slums of London before taking on the rural parish of Hambridge, where he assisted Sharp in the collection of Somerset folksongs. This is his only biography.
This book was originally priced at £11.99 but is now exclusively available direct from the author for £6.00 + p&p.
This is the first biography of the Revd Charles Marson who spent time in South Australia between 1889 and 1892, returning to the UK due to poor health. Chapters 10-13 particularly relate to his time in South Australia. He was a catalyst for the founding of the South Australian Fabian Society, a forerunner of the Labor Party. In addition he produced the first children's book in Australia 'Faery Stories'. It was in Adelaide that Marson met Cecil Sharp and later in 1903 the two men collected and published folk songs, which kick-started the English Folk Revival.
ISBN978-0-9557460-7-9
Publishers: Cockasnook Books